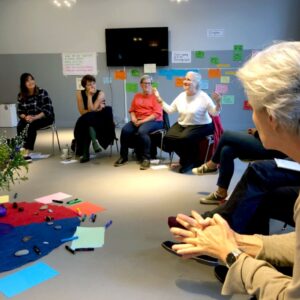 Leading so People will Lead (Self-Study Program)
Supporting you in developing your leadership for leading so people will lead
Gone are the days when leading so people will follow is sufficient. As organizations need to become more agile, innovative, collaborative, and perform well within the background of constant change, leaders are learning how to lead in the new leadership paradigm "Lead so People will Lead".
This may make logical sense to you. A question lingers that this specialty workshop is designed to help you answer. The question that lingers is "am I ready to lead so people will lead?" This question is directly linked to "am I ready to let go of the control I have when I lead for people to follow?"
By participating in Leading so People will Lead, you will increase your capacity to meet the expanded leadership accountability needed in today's performance environment of constant change. This workshop offers an important step forward in supporting leaders and their organizations to develop in a way to:
maintain a constant state of adaptability and flexibility
ensure gender equality
maintain organization-wide impeccable ethics
pay attention to economic, social and environmental good while thriving financially
During this workshop, you will be guided to:
discern the difference between leading so people will follow and leading so people will lead
develop clarity about your readiness to lead so people will lead and to coach/mentor others in being able to do so
determine your engagement with pioneering in the new leadership paradigm and what this means to your life and your business
construct a plan for yourself to assist you in your personal and business transformation
identify your next best step to guide you in implementation
create a mechanism for monitoring and adjusting your progress
Join us!
$

97.00
Add to cart