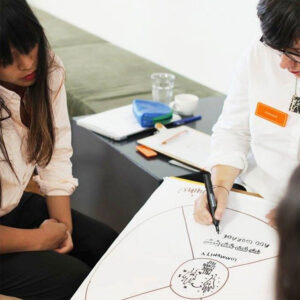 Conscious Project Design using the Medicine Wheel Tool (Self-Study Program)
Starting a new project – whether in life or business – is always exciting. There's something about the idea of transforming thoughts into reality that makes us want to do things differently, more effectively than we have done in projects before. I've learned that using the Medicine Wheel Tool is pivotal in getting ready for what's on the way. And the more conscious you are about what you truly want to achieve, the easier it is to plan ahead.
You'll leave this workshop, originally recorded in January 2020, with:
a clear sense of what your intention is for your project that is starting and why knowing the difference between the purpose for your project and your intention for the purpose of this project can make all the difference in feeling successful
a simple and profound holistic framework for your project that will ensure you've considered it from every angle
a workbook that will allow you to replicate the experience for any other project
This workshop, based on the Genuine Contact Program can be used for your own work and also, in helping others design their own projects in a conscious and holistic way.
$

97.00
Add to cart