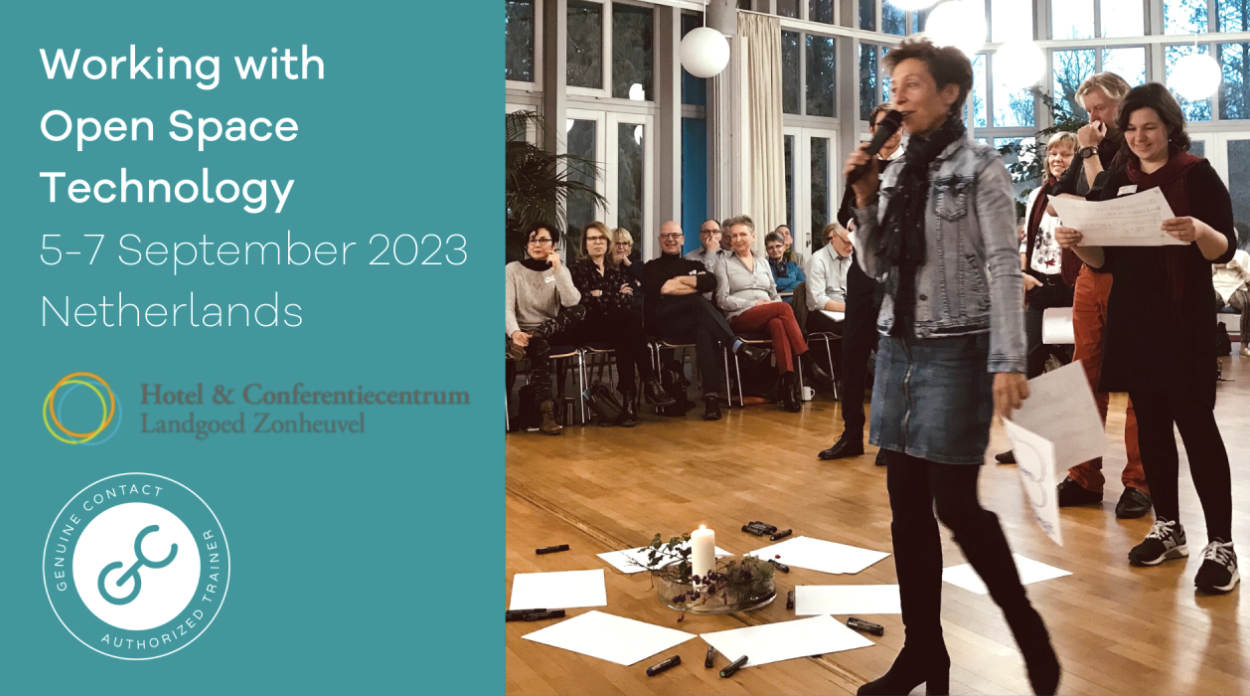 Open Space Technology (OST) is a meeting methodology that taps into the collective wisdom of the group, team or organization to address concrete business issues, find answers to complex problems, and nurture leadership in times of change. Using the potential of the whole group, whether 5 or 500+ people (online or in physical meetings) OST has the capacity to bring together (large) groups of people around topics that are deeply important to them and thus prone to misunderstanding. OST has proven long term effects in problem-solving among groups and improving how people work together. Working repeatedly with Open Space Technology has the capacity to transform organizations.
During this practical 3 day training you will learn the craft of Open Space facilitation not only by experiencing the method, but by learning all aspects of how to use Open Space Technology effectively. In this experiential training you will:
Explore what you need to develop within yourself to be able to facilitate this sort of highly dynamic meeting.
Develop knowledge of how to work with your clients, to support them in making the best decisions for their organization about how, when and in what ways to use OST.
Learn how to assist people after the event to anchor and make use of their knowledge so that the relationships and trust built through the process continues to grow and give results.
Develop your own personal inner map of how you as a unique individual can develop your facilitation skills to enhance maximum freedom and choice for your clients or in your organization.