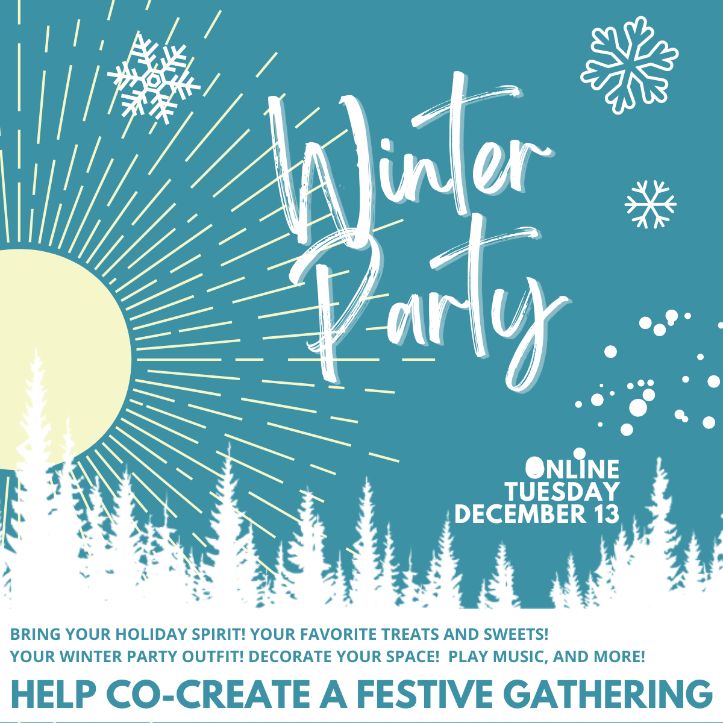 You are invited to our 2nd Annual Winter Holiday Party!
When: Tuesday, December 13,
7am – 1pm EST // 1 – 7pm CET // 5:30 – 11:30 pm IST // 9pm – 3am KST
(check your local time zone)
Where: Zoom
Who's Invited?: Everyone interested in Genuine Contact
One of the things that have always been dear to people close to the GCO is the relationships that can be built with others who find this way of working and living speaks to their heart.  Since the Genuine Contact Organization began back in 2001, there were several opportunities throughout the year when people could come together in physical space.  These included Mentoring Circles, many of which still go on locally, and Summer and Autumn and Spring Academies.  Although these were learning times, there is always a space to just be together, to laugh, to celebrate to spend quality time with one another. Many of these events continue still today with opportunities be together in learning and being social.
Being online has brought us many great connective opportunities, but often without the space and time for more informal gatherings and spontaneous conversation. Last year, we started a tradition of inviting and organizing a Winter Holiday party for any and all who are part of GC invited to attend.
This year, we are excited to invite you to the 2nd Annual Holiday Party. There will be opportunities to listen to music, share food together (a little creatively!), to meet people, and have" kitchen" or "backyard"  conversations.
You are invited to this holiday party on Tuesday, December 13. We're hosting the party for 6 hours with the hope that you'll be able to find a time to join us that works for you – within your schedule and your time zone. Just like at a live party, arrive when you can and stay as long as you like!