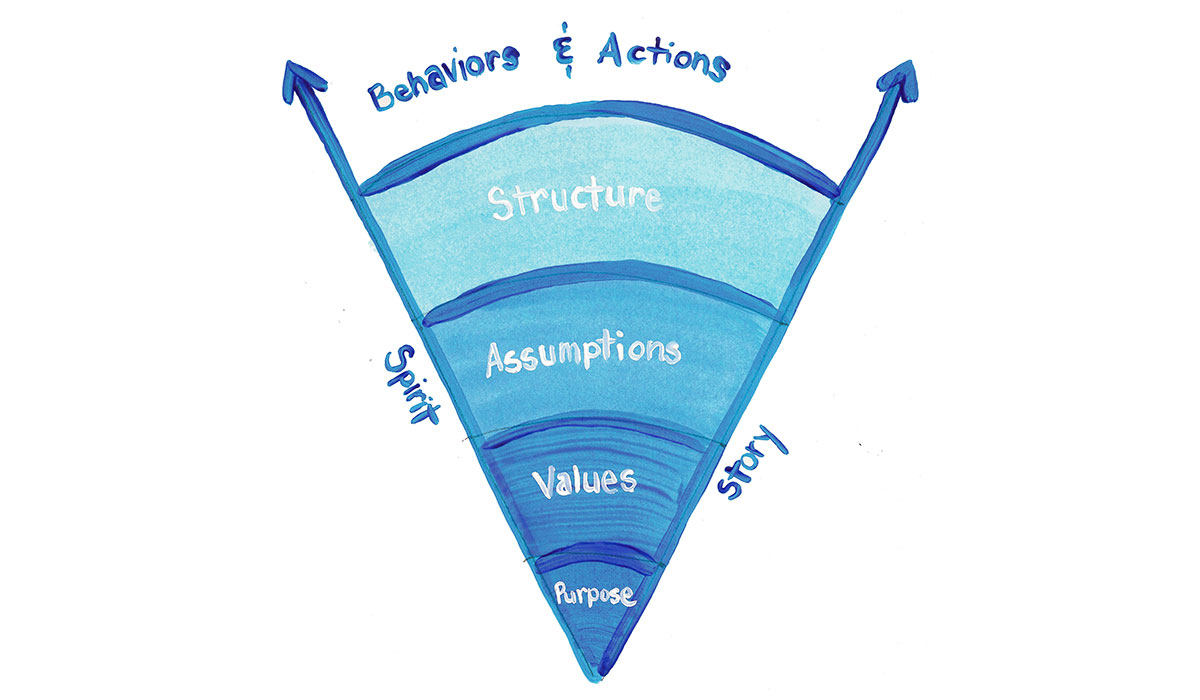 The Genuine Contact Program provides tools, techniques, concepts, and knowledge for 'HOW" to solve workplace challenges and take advantage of opportunities. One of the primary tools used is The Deep Essence Tool. Its uses vary, depending on the challenge or opportunity being faced. Skillfulness in the application of The Deep Essence Tool uncovers its many uses and its potential for getting to the root of the situation. Getting to the root of the situation can happen quickly, ensuring that you are solving the right problem.
You can apply this tool for something you are faced with in your leadership work to assist you in mapping your thinking and overcoming blind spots. You can use this tool in a team setting to hone in on the best solutions from a team of people. It is exceptionally versatile. The Deep Essence Tool helps you frame your examination of the situation by guiding you to look at its purpose, the associated values, and assumptions. It helps you to decide the right structure. The map provides you and the team with insights into behaviors, actions, and results.
The Deep Essence Tool is versatile, multi-purpose and easy to learn. Working with it and developing mastery in its many applications is an ongoing learning process through action/reflection learning.